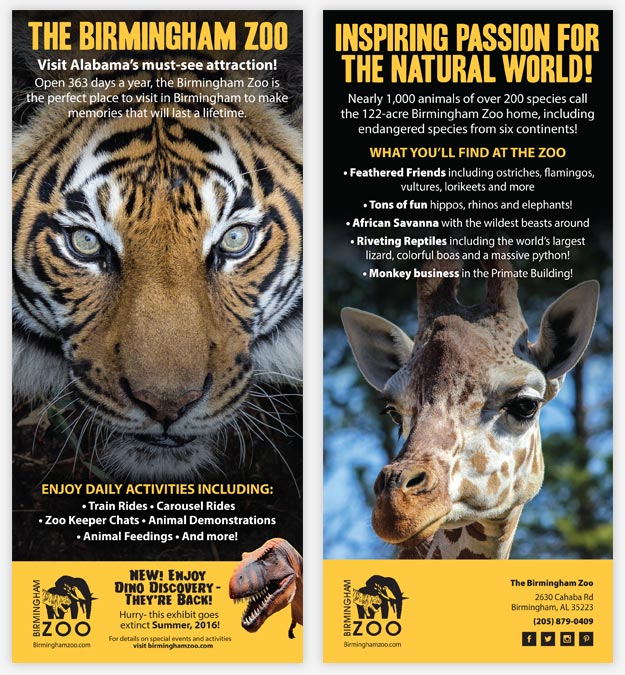 Rack cards are a long-standing marketing staple for parks and zoo's, so when the Birmingham Zoo approached Grafx to improve their overall brand to the public, this project was the one of the first on the list. Implementing the newly established branding elements, Grafx created a fresh new rack card with modern/clean tactile visuals, personal/up-close interactions, along with important features and park information.
Like What You See?
Need a quote? Have a question? Just want to say hey?
Click the button below and let us know. We are more than happy to help out any way we can.
Get in Touch with Us