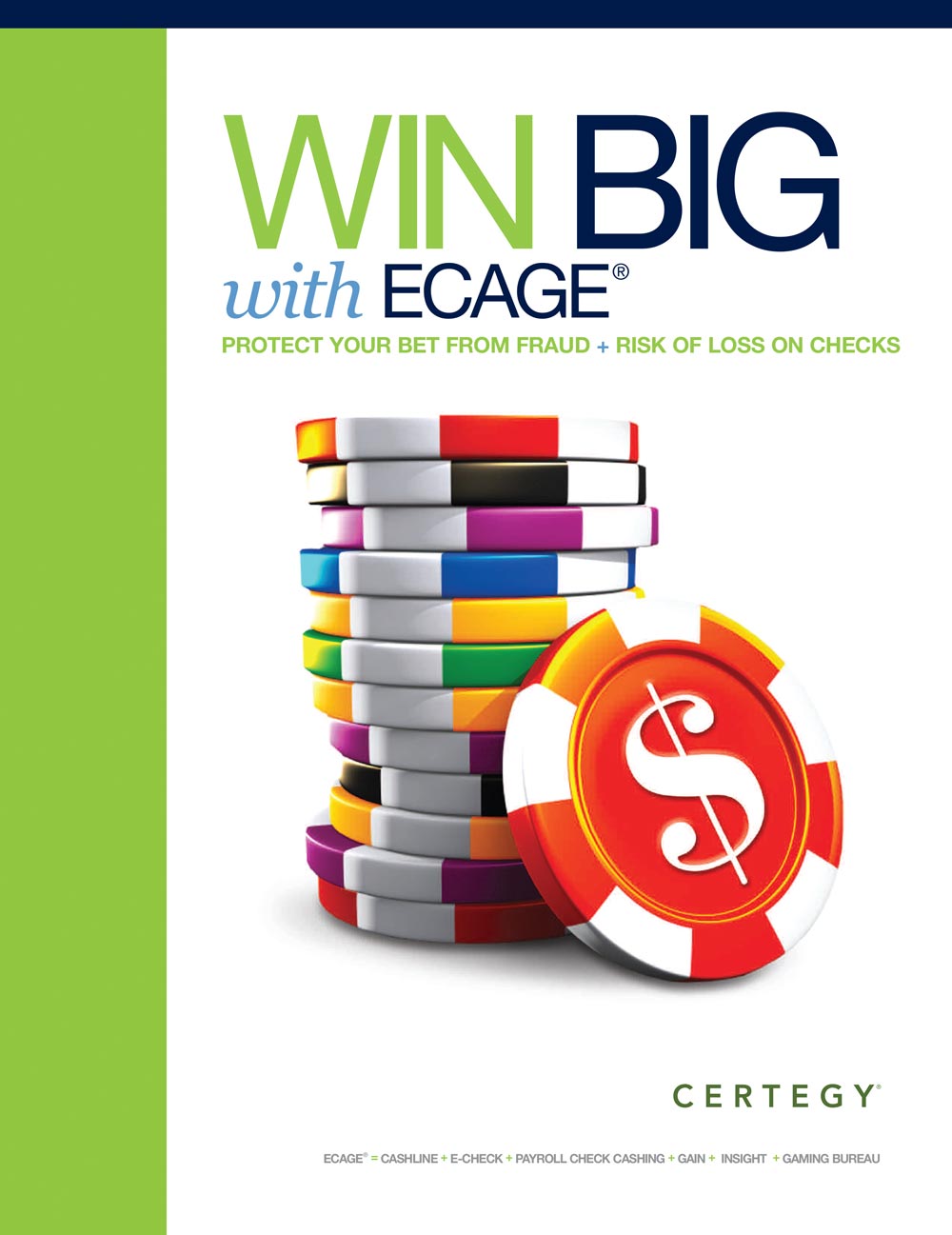 FIS has a division that was called Certegy. With an eye towards selling financial services for the gaming industry, Certegy asked Grafx to design several collateral pieces detailing their gaming services.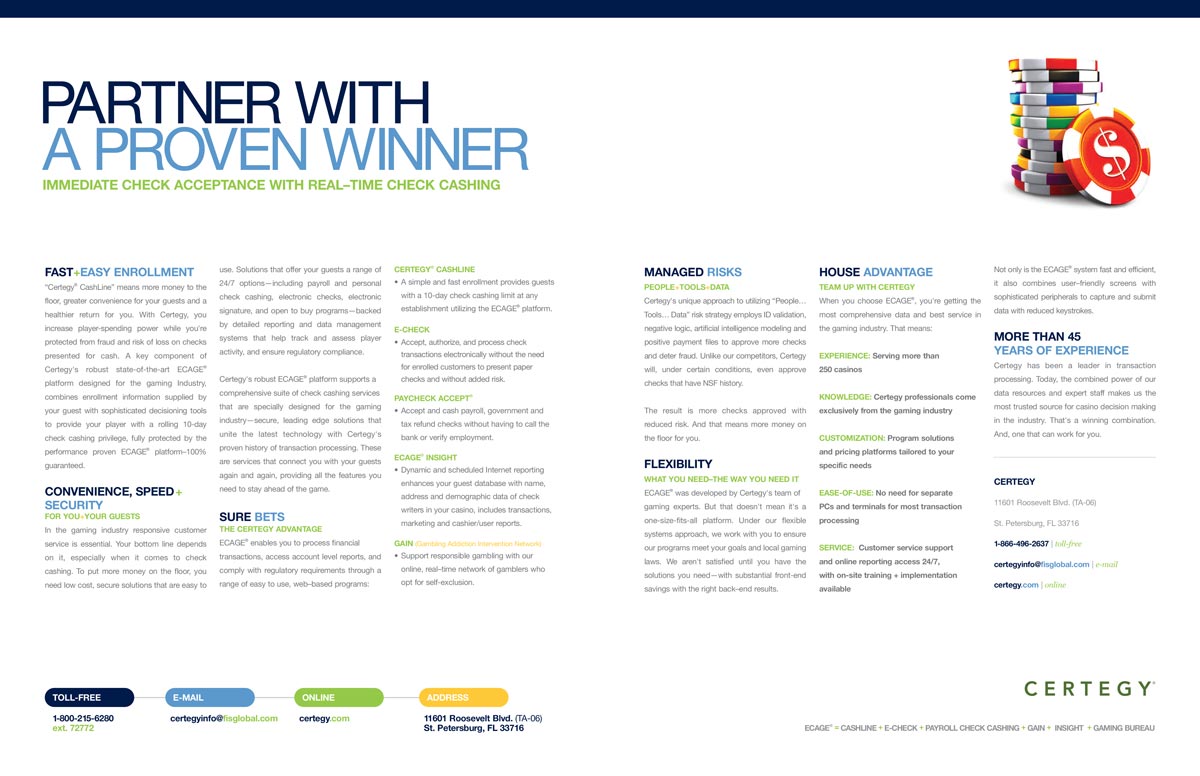 Like What You See?
Need a quote? Have a question? Just want to say hey?
Click the button below and let us know. We are more than happy to help out any way we can.
Get in Touch with Us